Ngoc Trinh, Pham Quynh Anh, Phan Minh Huyen, ... although busy with their own projects, still gather to congratulate CEO Nguyen Huong Trang on launching the Moomery brand - More Than Love.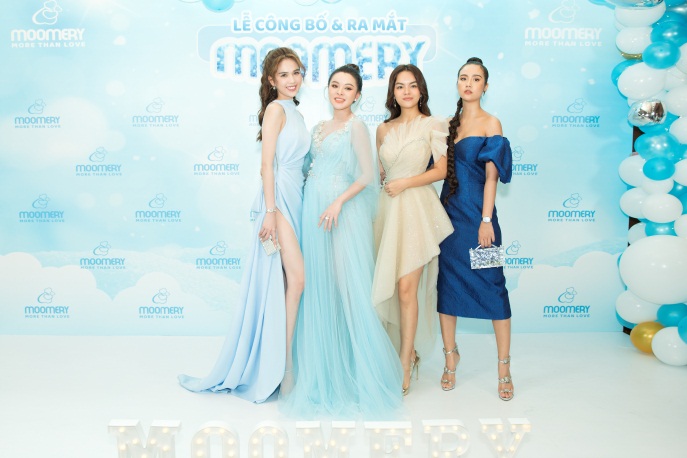 Vbiz stars with hot names like Ngoc Trinh, Pham Quynh Anh, Huyen Lizzie were all present at the Moomery launch event recently.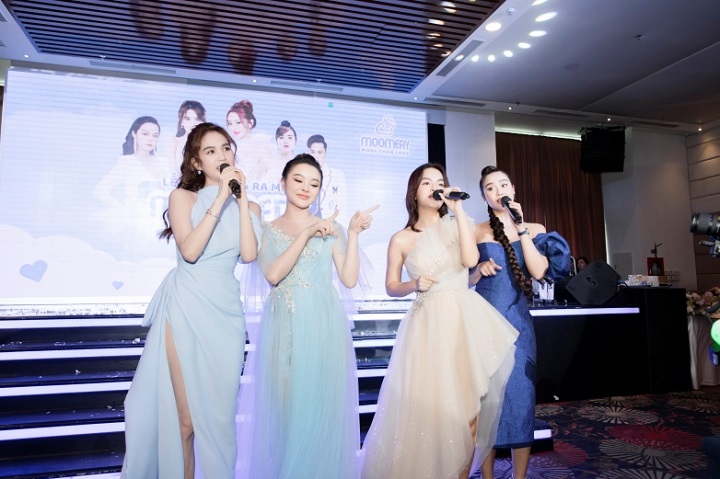 The beauties had an impressive "chorus" performance that caused the guests to "stand still and rest".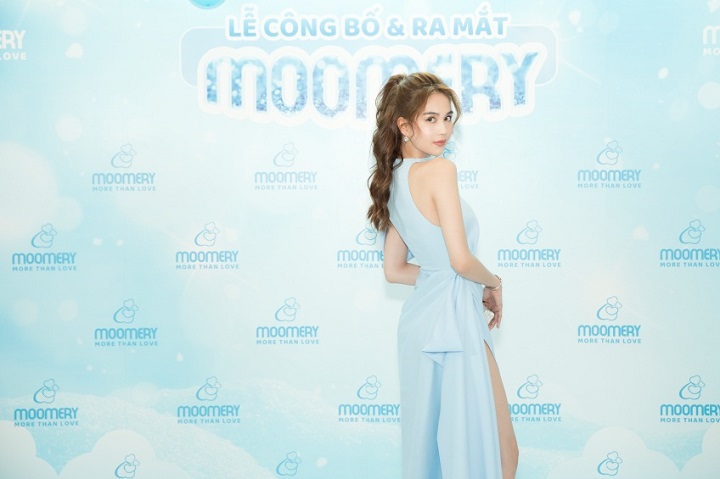 Ngoc Trinh stood out in a pastel blue evening gown, daring cut to highlight porcelain white skin.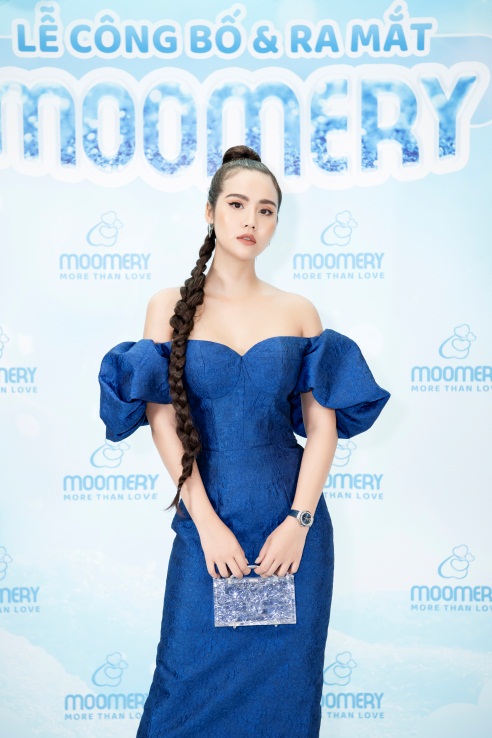 Huyen Lizzie wears a seductive low-shoulder dress with a stylish and stylish braided hairstyle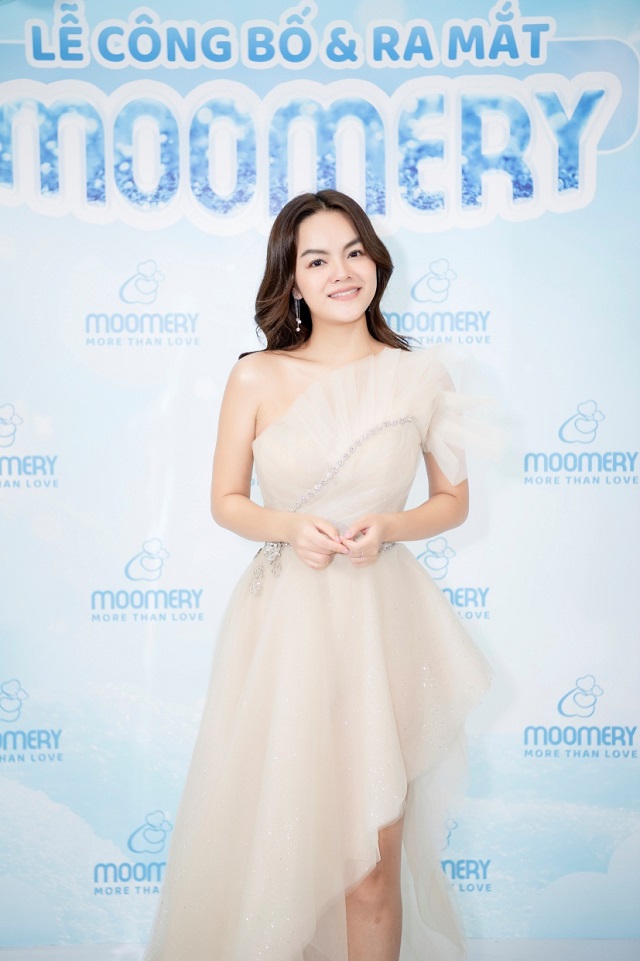 Pham Quynh Anh wears an elegant, feminine color dress
Recently, at Adora Dynasty Hotel (No. 1A, Ton That Tung Street, Pham Ngu Lao Ward, District 1, Ho Chi Minh City), the "Moomery Brand Launch & Announcement Ceremony" took place with the attendance. of Actor - Model - Entrepreneur Ngoc Trinh; Singer Pham Quynh Anh; Actor Phan Minh Huyen; MC Thai Dung,… with a large number of guests who are partners, customers and more than 50 media agencies.
A large number of guests were present at the meaningful event of CEO Nguyen Huong Trang
In addition, the event also honored to welcome excellent physician, Master, Specialist 2 - Tran Ich Quan - Former Deputy Director of Traditional Medicine Hospital, Ministry of Public Security; Mr. Dang Hai Nam - Deputy General Director of Natural Vietnam Pharmaceutical and management board of Thingo Group.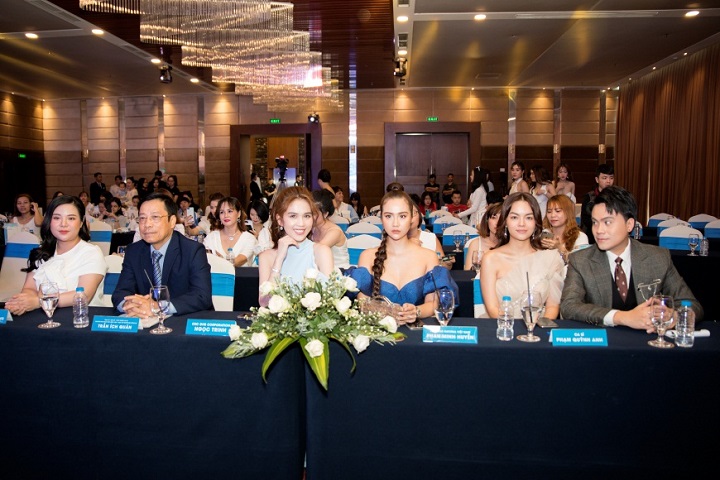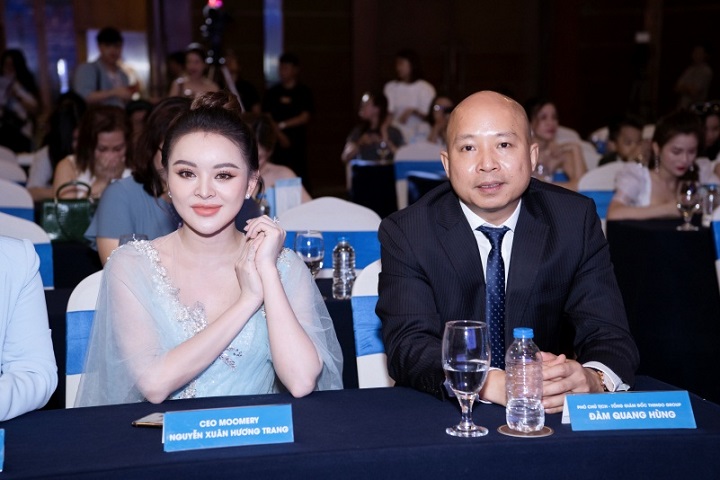 In addition to Vietnamese stars, the event also received special attention from experts and leaders.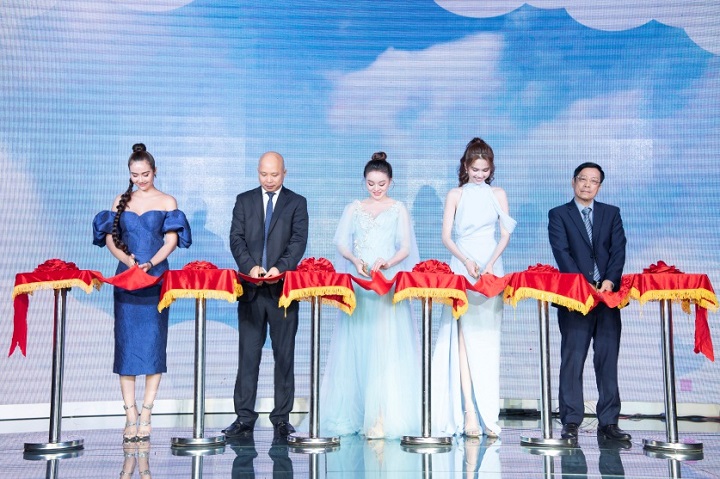 CEO Nguyen Huong Trang together with guests cut the ribbon to mark the birth of a brand for comprehensive health and beauty for Mother & Baby
At the event, the guests heard enthusiastic sharing from CEO Nguyen Huong Trang about this brainchild and useful knowledge from experienced experts through the seminar with the topic "Recipes of Nursing. Receiving from Oriental medicine for pregnant and postpartum mothers "; From there, help mothers to have knowledge for the process of pregnancy, childbirth and healthy - beautiful child rearing.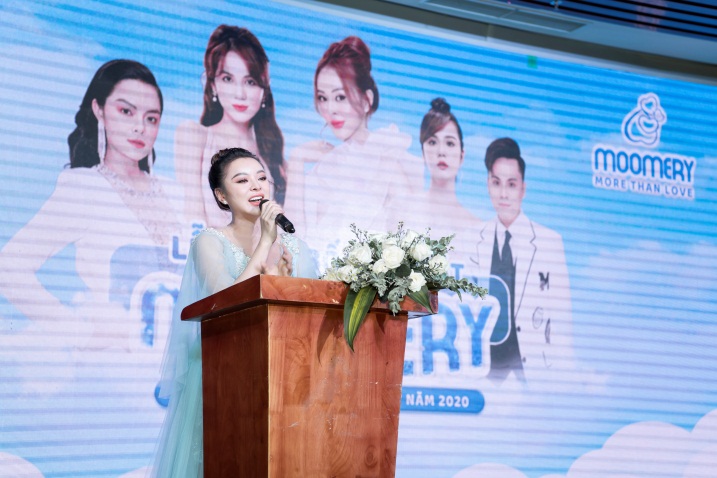 CEO Nguyen Huong Trang was not touched when sharing about this enthusiastic project of his.
CEO Nguyen Huong Trang has cherished for me this enthusiastic project for a long time to make a gift to my angel who is about to be born, for the sisters who have been, are and will be mothers, because with her female is to love. "Trang hopes that this will be Trang's gift to her little angel, for Mom & her babies. Let's create a community of sisters who love beauty from nature, always proud and confident even when we perform our sacred ministry. " - Share by Huong Trang.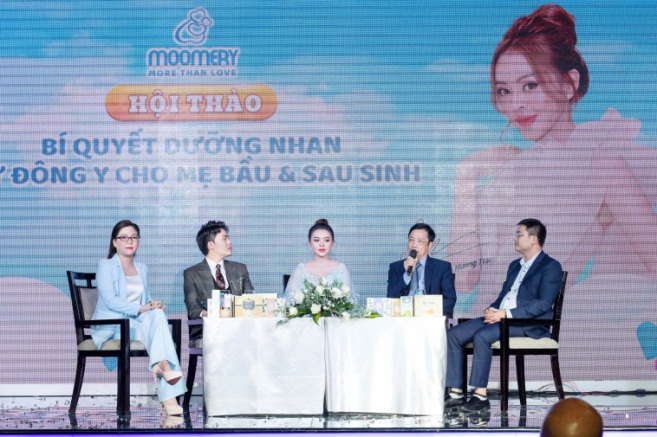 The guests were invited to listen to the sharing of experts about the secrets of oriental medicine for pregnant and postpartum mothers
On this meaningful event, CEO Nguyen Huong Trang also sends customers and partners a very attractive preferential sales program. In addition, the event also took place the signing ceremony of distribution cooperation with the business representatives of Moomery. From here, Moomery's products will be widely spread to a large number of people.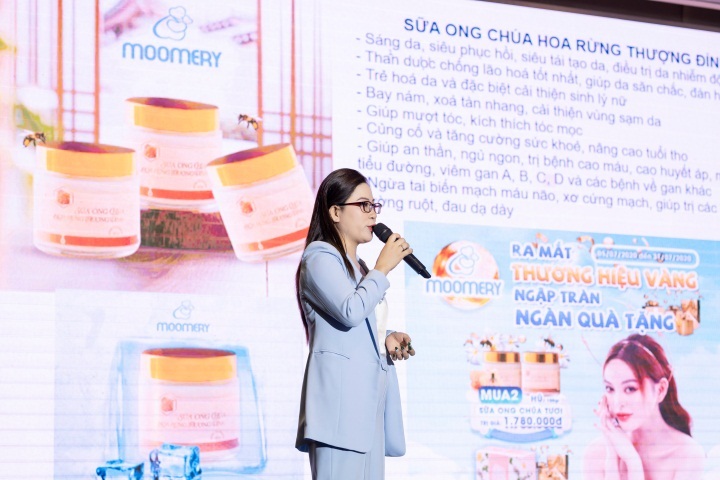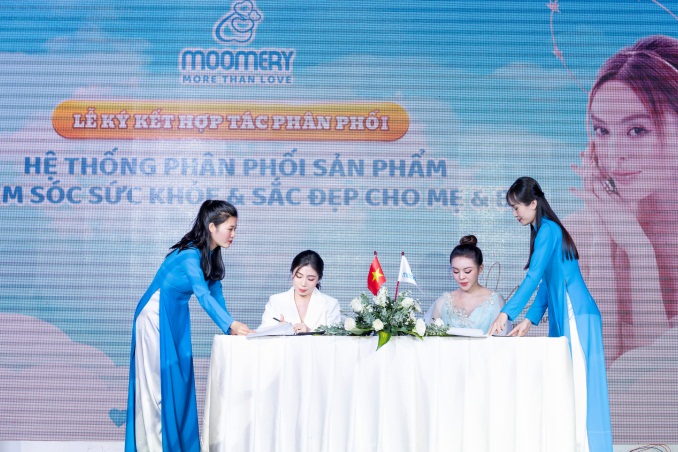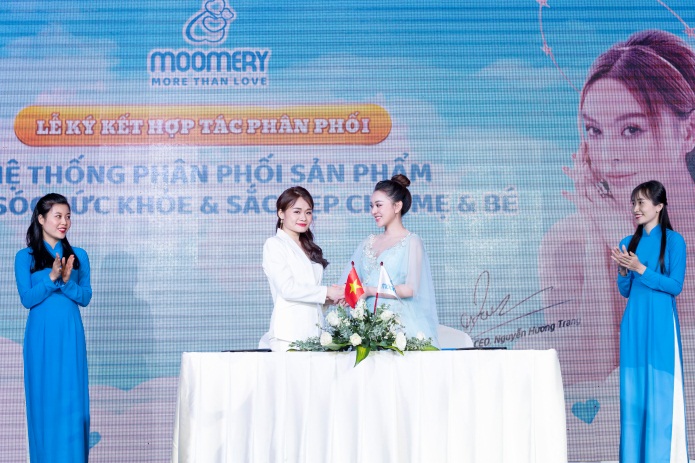 Moomery is a new brand and a member company of Thingo Group - the owner of the leading health care and beauty product distribution system in Vietnam - GHB is CEO of Ngoc Trinh. With a lot of success, currently there are distribution systems spread over 63 provinces, cities and 25 countries around the world. With the goal of developing and expanding new brands to create more opportunities to experience products, expand business opportunities to many people. Therefore, Thingo Group decided to invest and develop the brand Moomery - More Than Love.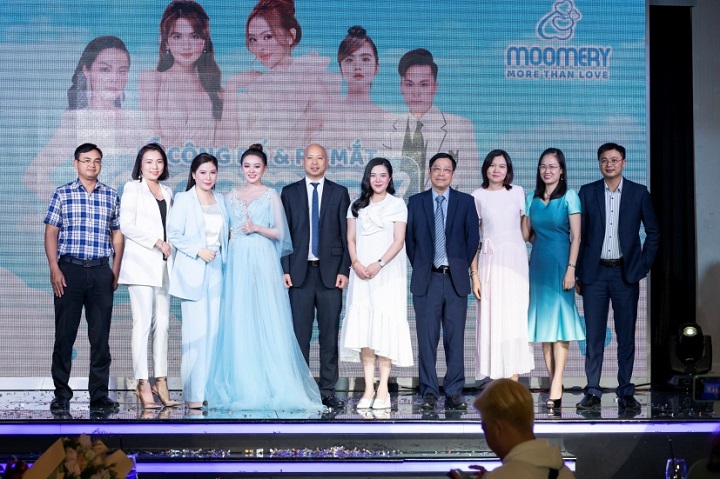 Based on the foundation of traditional Oriental medicine combined with modern production lines from rare natural materials, Moomery brand since its inception has constantly planned the direction of creating practical meaning with mothers. elected everywhere. Not only taking care and protecting the health of mothers and babies comprehensively, the Moomery brand also wishes to contribute to improving women's stature during pregnancy and postpartum. In particular, the Moomery brand also wishes to continue to preserve and develop the traditional oriental medicine that always brings sustainable health from ancient times.